Skillet Cheese Steak with Cauliflower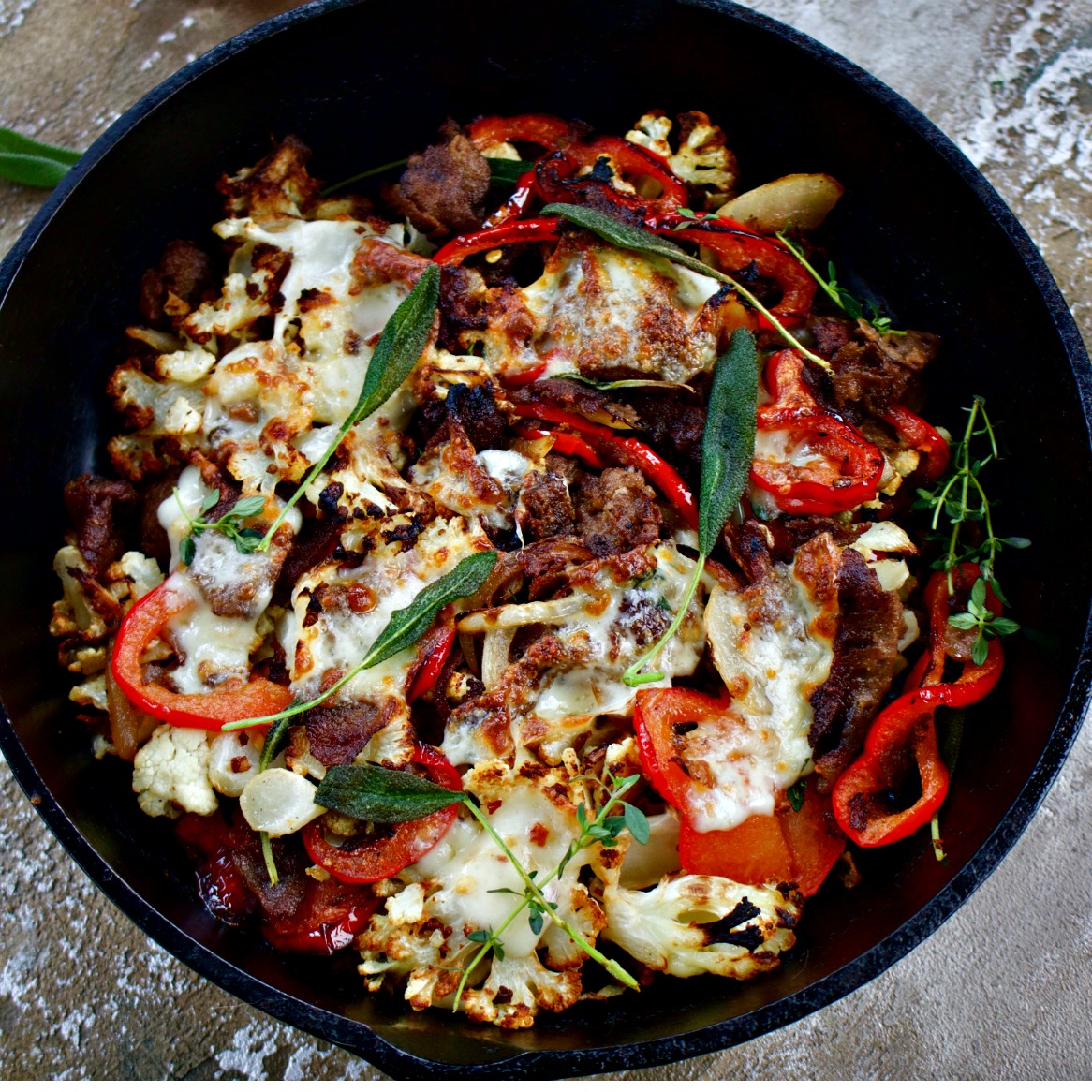 1 red bell pepper
1 small head cauliflower
1 medium onion
coconut oil (for frying)
6 ounces of thinly sliced steaks (frozen made for steak sandwiches (see notes)
sea salt
1 teaspoon Italian seasoning or various fresh herbs of your choice.
black pepper
2 - 3 slices of provolone cheese or mozzarella cheese
¼ teaspoon crushed red pepper (optional)
Slice cauliflower as thinly as possible. Slice bell pepper, and onions.
I used one skillet, frying each component separately in coconut oil, and drained on paper towels.
It may take three batches to do cauliflower, but it will fry quickly.
Once peppers and onions are done, put them and the frozen steak (breaking it up) into the skillet. Stir and fry until steak is done.
Remove to paper towels.
Reline the skillet with cauliflower, steak and onion/pepper mixture.
Top with cheese.
Place under broiler for about 3-5 minutes, watching carefully.
You can make your own steak, by freezing rib eye steak, and using the mandoline to make thin slices.
Recipe by
Spinach Tiger
at https://spinachtiger.com/skillet-cheese-steak-cauliflower-peppers-onions/