Italian Spicy Shrimp with Olives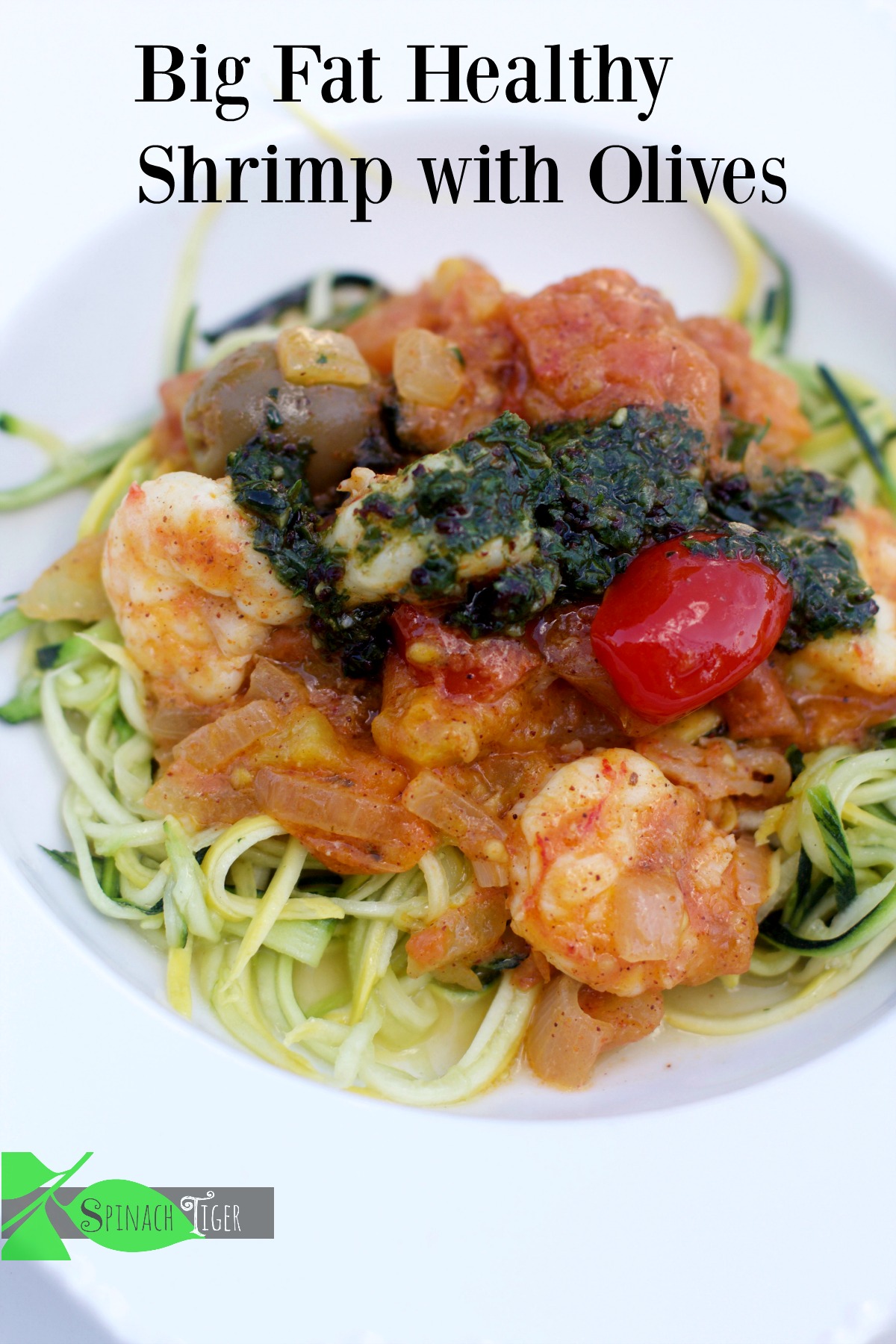 1.5 cups grape tomatoes (see notes)
2 tablespoons extra virgin olive oil, divided
1 tablespoons capers (optional)
2 medium shallots, finely diced (or ½ sweet onion)
2 garlic cloves, finely chopped
1 teaspoon red pepper flakes (or chopped hot red chili pepper)
3 tablespoons chopped parsley
3 tablespoon chopped fresh basil leaves
1 pound wild shrimp, shelled, cleaned, deveined
2 large zucchini
6 olives, (see notes)
Put an x in each end of the grape tomatoes. Toss with a teaspoon of olive oil.
Put in shallow baking pan, and bake for 20 minutes 350 degrees. You may need to roast for an extra five minutes, depending on size.
Sauté shallots and garlic in olive oil. Add pepper flakes and parsley.
Rinse shrimp several times in cold water. Pat dry.
Add shrimp to the frying pan. Cook just until shrimp are pink. (about 3 minutes). Remove shrimp. Set aside.
In meantime, spiral zucchini and add to the pan. You will need to add more olive oil at this time.
Cook, stirring frequently, until the zucchini is softened.
Toss in roasted tomatoes and shrimp.
Taste for seasoning.
Add more heat in the form of red pepper flakes if desired.
Season with salt and pepper.
Add in Pistou, if desired. If you don't have time to make pistou, add basil leaves or extra parsley.
Use any kind of olives except black ripe olives. Italian olives are good, either green or black.
Regarding tomatoes, if you don't have access to good tomatoes, you can use canned tomatoes.
Recipe by
Spinach Tiger
at https://spinachtiger.com/italian-spicy-shrimp-with-olives-zoodles/