Dark Chocolate Coconut Flour Brownies, Sugar Free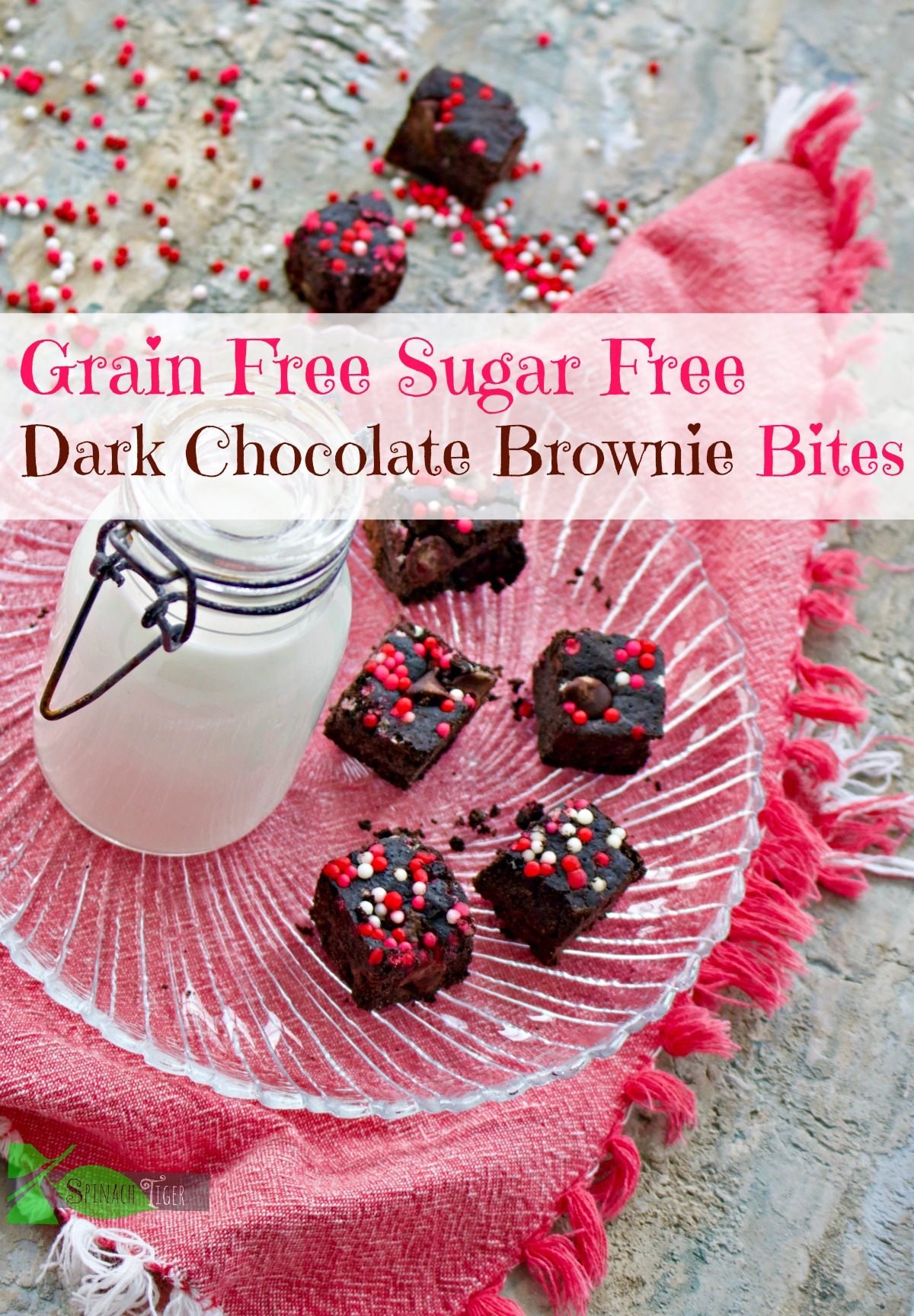 8 tablespoons unsalted butter or coconut oil for dairy free option
¼ cup coconut flour Order Here
¼ teaspoon salt
½ cup dark chocolate unsweetened cocoa powder (see notes)
2 eggs at room temperature
½ cup dark roasted coffee or double espresso shot
¾ cups Swerve (erythritol) Order Here
1 teaspoon vanilla
2 ounces dark chocolate 70% or dark chocolate chips Order Here
1 ounce dark chocolate chips (optional) for topping
Sprinkles (optional)
Kitchen Tools
8 x 8 Baking Dish (I like this from OXOwhich comes with a lid, goes freezer to over)
Preheat oven to 350 degrees F.
Sift together flour, cocoa powder, salt.
Melt butter in saucepan.
Add cocoa powder. It's easier if you sift cocoa powder right into the melted butter in saucepan.
Mix in until well incorporated.
Cool for a few minutes.
Whisk in eggs, one at a time.
Add in swerve, vanilla, coffee.
Gently mix together.
Add chopped dark chocolate or chocolate chips.
Bake for thirty minutes at 350. After 10 minutes, add chocolate chip, by sprinkling over the top.
You can also add sprinkles at this point. Continue to bake until finished cooking time or until a toothpick comes out clean.
Re: Unsweetened Cocoa. In this recipe, this recipe uses 100% extra dark unsweetened cocoa. You can use a regular unsweetened cocoa.

Re: Dark Chocolate. Use at least 70% cacao.
Fat:
5
Carbohydrates:
7
Protein:
1
Recipe by
Spinach Tiger
at https://spinachtiger.com/diabetic-brownies-grain-free-sugar-free/