Two Ingredient Pancake Breakfast Ideas, Low Calorie, Paleo, Grain Free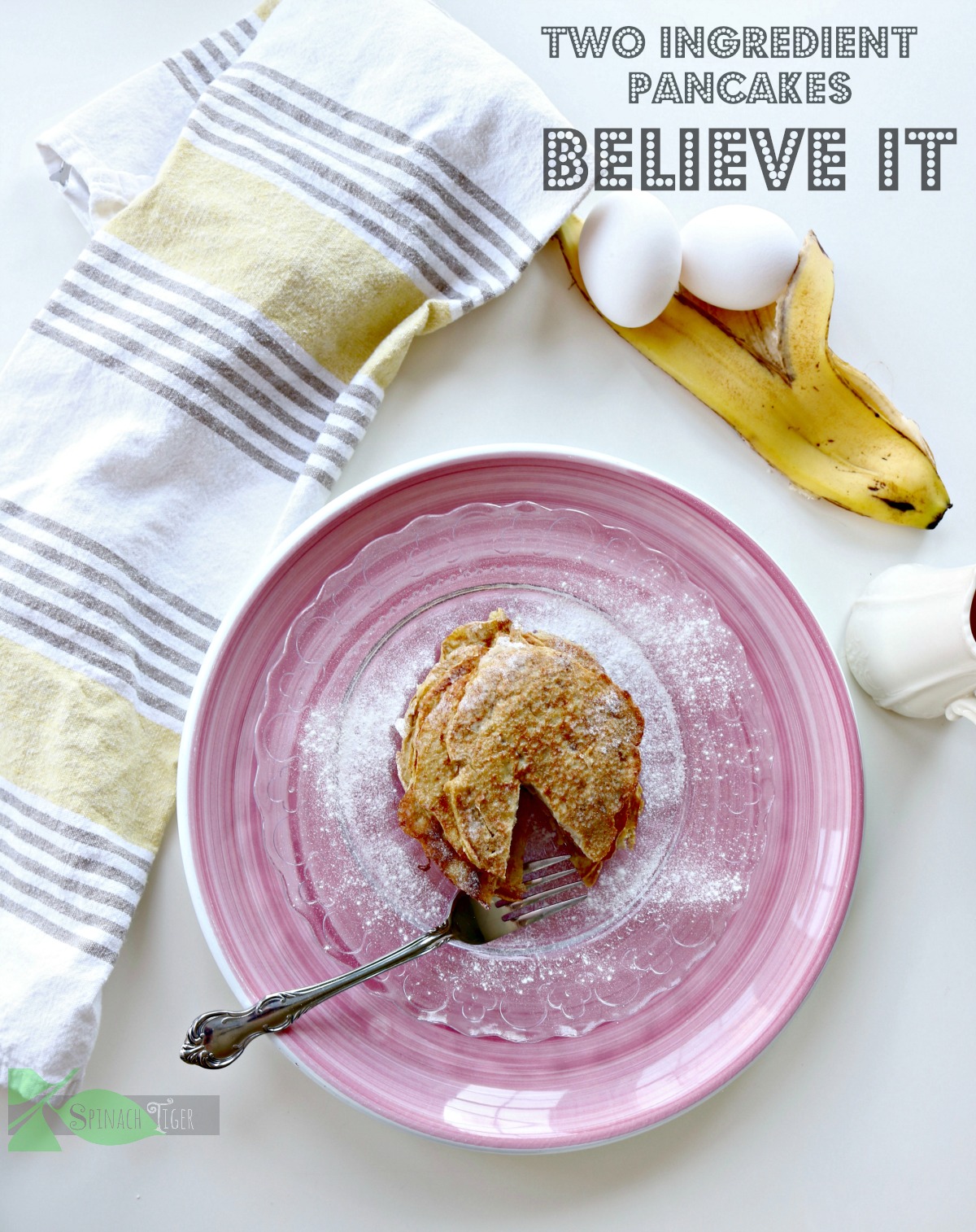 1 tablespoon butter, coconut oil or avocado oil for pan
1 medium sized banana
2 extra large eggs
¼ teaspoon cinnamon
¼ teaspoon vanilla extract
¼ teaspoon baking powder (optional)
Heat non stick pan or cast iron griddle with small amount of fat. You want to make sure the fat covers the pan with a little bit extra. (about 1 tablespoon)
Smash bananas in a bowl with a fork.
Add eggs and mix well together.
You can use a small blender to get a good mix, but it's not necessary.
Optionally: you can add ¼ teaspoon baking powder, dash cinnamon, vanilla.
Cook on very low heat. it will take about five minutes before you turn. Just be patient, otherwise, they will stick.
This recipe makes 8 medium sized pancakes, which is enough serving for one or two people.
Cooking time can be up to 10 minutes.
You can use the cinnamon and vanilla or use them as options.
¼ teaspoon baking powder will add a little more rise.
Recipe by
Spinach Tiger
at https://spinachtiger.com/two-ingredient-pancakes-low-calorie-paleo-grain-free/