Easy Sausage Balls, Grain Free, Gluten Free, Low Carb,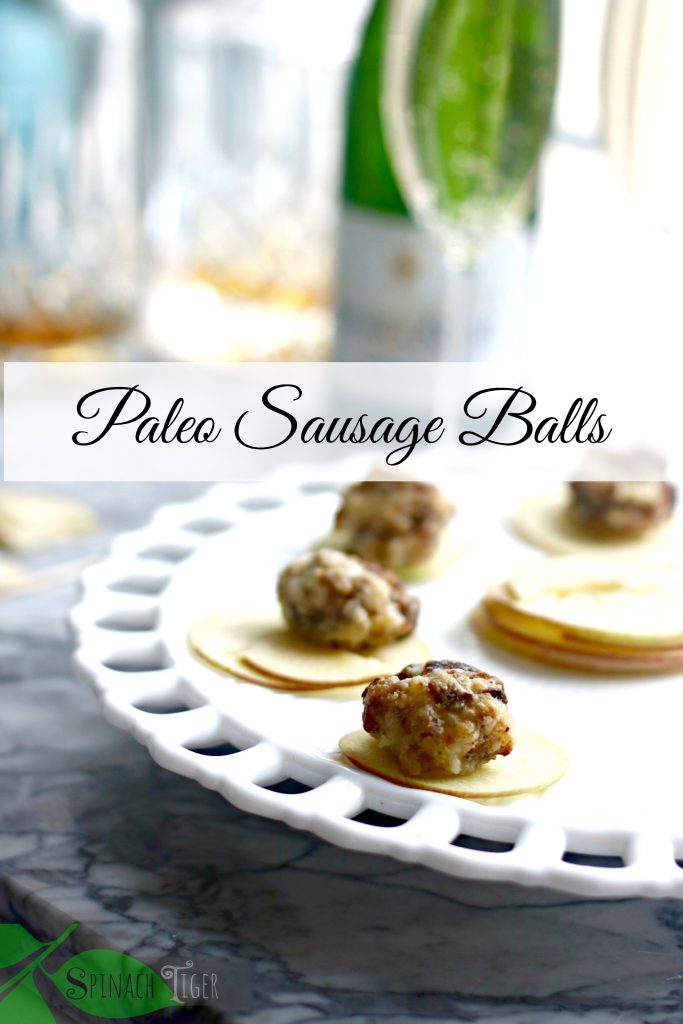 1 pound country sausage
1 cup almond flour Order Here (you can substitute 1⅓ cups all purposed flour or gluten free flour)
I large egg or 2 small eggs
2 cups shredded sharp cheese
2 tablespoons grated pecorino romano (optional)
Preheat oven to 400 degrees.
Bake sausage patties for approximately 15 minutes or until done.
Drain on paper towels. Cool. Crumble.
Turn oven down to 350 degrees F.
Mix sausage and remaining ingredients together.
Roll balls out and place on baking pan. Don't worry if they're not perfectly round. Once they are all rolled out, wash hands, wet slightly and go back and re-roll the balls round.
Bake for 15 minutes.
Serve immediately.
Recipe by
Spinach Tiger
at https://spinachtiger.com/easy-sausage-balls-grain-free-gluten-free-low-carb/