Gluten Free Sweet Potato Biscuits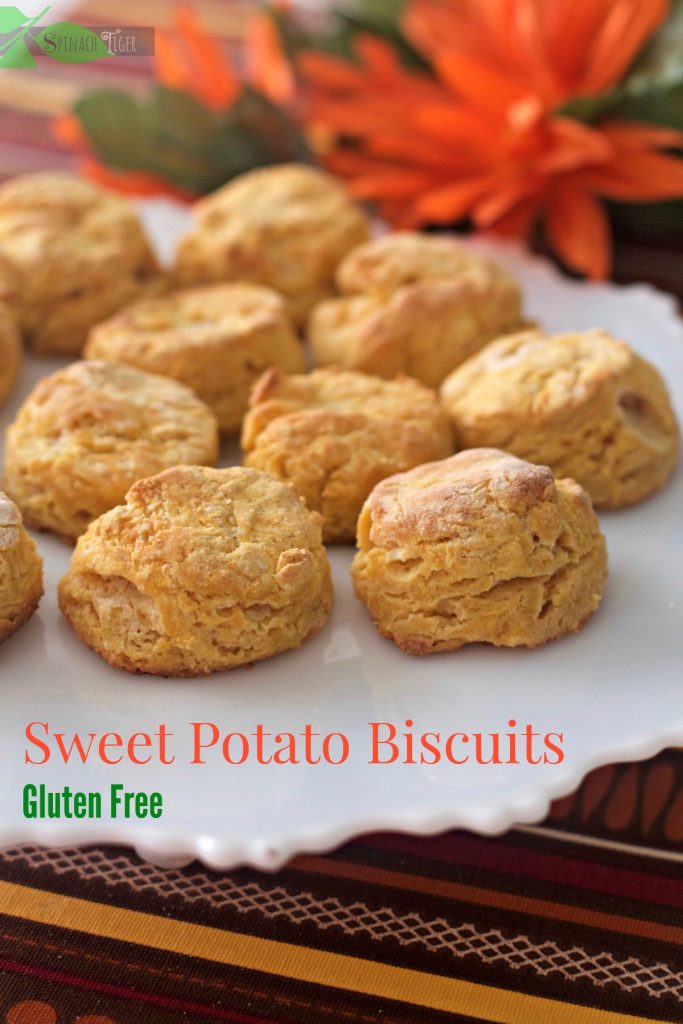 2 cups gluten free flour (order here)
1 tablespoon baking powder (order here)
1 teaspoon salt
1 cup sweet potato puree (1 large sweet potato)
1 teaspoon cinnamon (order here)
2 tablespoons maple syrup (order here)
2 tablespoons orange juice
1 egg
¾ cups buttermilk
5 tablespoons unsalted butter
!Kitchen Tools
Whisk (order here)
Measuring Cups (order here)
Roast sweet potato until completely soft at 400 degrees. (30-50 minutes)
Cool.
Mix sweet potato with cinnamon, maple syrup, orange juice.
Chill.
Cut butter into cubes and freeze for 15 minutes.
Mix together flour, baking powder, salt.
Mix butter into flour mixture.
Mix together sweet potato mixture, buttermilk and egg.
Add sweet potato mixture into flour mixture.
You may need to add in more buttermilk if mixture is too dry.
Form into a dough ball. Pat down to an 8 inch disk.
Cut 8 biscuits.
Place apart on a baking sheet.
Bake for 15 minutes at 450 Degrees F.
You may need to bake a few minutes longer if you cut them large.
This is very important in gluten free baking. Allow the biscuits to cool for at least ten minutes. Because they are gluten free, the heat will give a gummy texture, which changes once the biscuits are cool.
Recipe by
Spinach Tiger
at https://spinachtiger.com/gluten-free-sweet-potato-biscuits/