Slow Roasted Italian Pulled Pork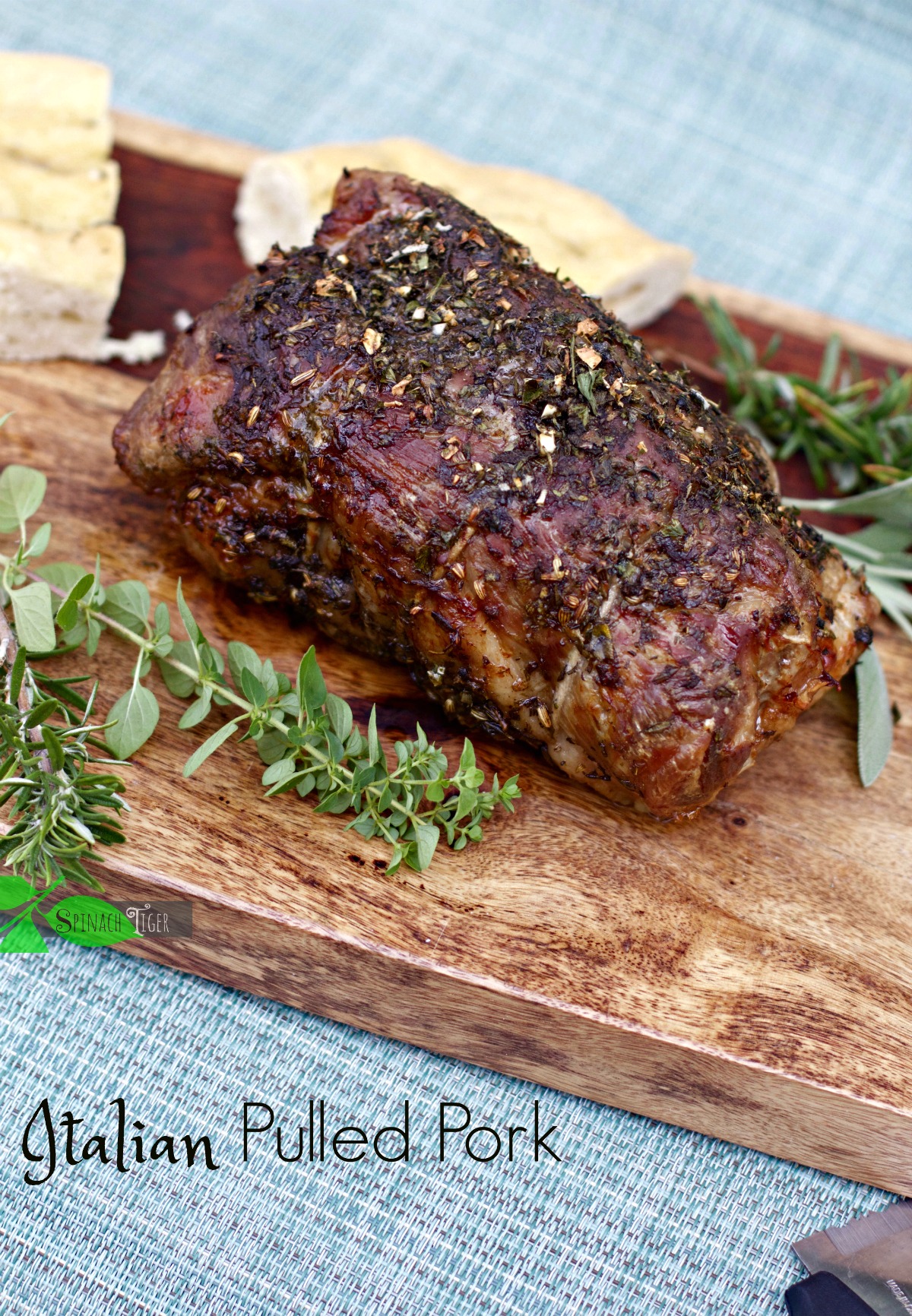 1 3-4 pound pork butt
1 teaspoon sea salt
1 teaspoon freshly ground black pepper
4 tablespoons fresh rosemary, chopped
4 tablespoons fresh sage, chopped
8 sprigs fresh thyme
1 tablespoon ground pollen, or use 2 teaspoons ground toasted fennel seeds
4 cloves of garlic minced
2 tablespoons olive oil
Salt and Pepper the pork
Chop all herbs together.
Rub olive oil on pork butt.
Mix herbs with fennel pollen (or ground fennel seeds)
Allow to sit out on counter for an hour to marinate if you have the time.
Wrap in heavy duty tin foil. Triple wrap, as juices will drip. Put a baking pan in rack below to catch the juice.
Bake for 3-4 hours, low and slow.
Shred the pork with a fork.
Recipe by
Spinach Tiger
at https://spinachtiger.com/italian-pulled-pork-paleo/