Gluten Free Iced Oatmeal Cookies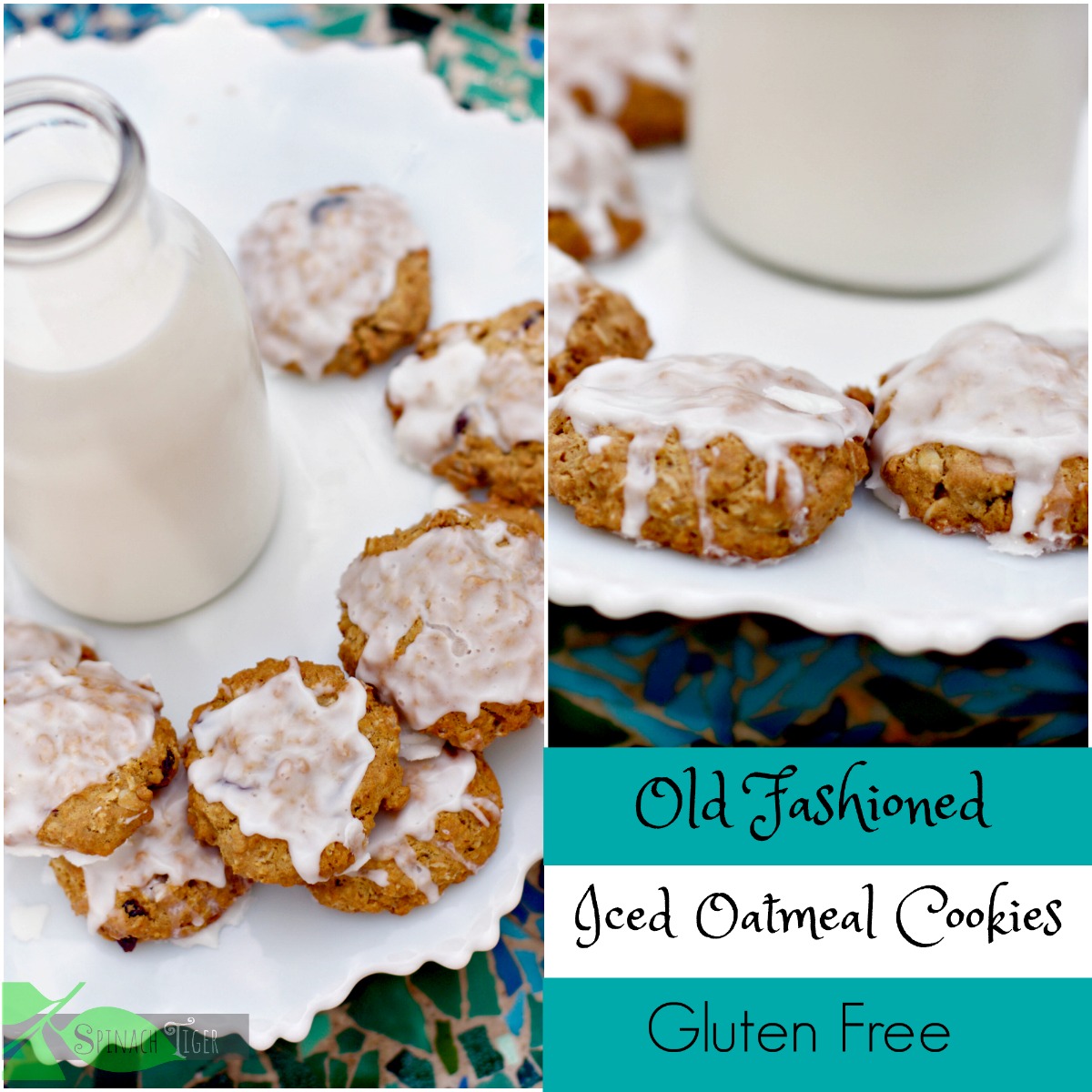 Recipe type:
Gluten Free Cookies
¾ cups gluten free flour
½ teaspoon salt
1 teaspoon cinnamon
1½ cups gluten free oats (made in gluten free factory)
½ cup brown sugar
6 tablespoons unsalted butter
½ teaspoon baking soda
¼ cup milk
1 egg1/2 teaspoon vanillaorder here
1 cup confectioner's sugar
2-4 tablespoons heavy cream.
Mix flour, salt, baking soda, set aside.
Melt butter in large frying pan.
Add oats, cinnamon. Cook on low for five minutes stirring frequently.
Add in brown sugar. Mix well.
Turn off heat.
Add egg to milk.
Add vanilla.
Stir in flour.
Add this matter to the oats.
Mix well. Cool enough to form cookies. At this point, you could chill batter or bake cookies.
Add a tablespoon of cream at a time to confectioner's sugar and mix well to get the consistency you want.
Spoon icing on cookies while they are still hot.
Cool before serving.
Recipe by
Spinach Tiger
at https://spinachtiger.com/gluten-free-oatmeal-cookies-recipe/