How to Cook the Best Broccoli Rabe Recipe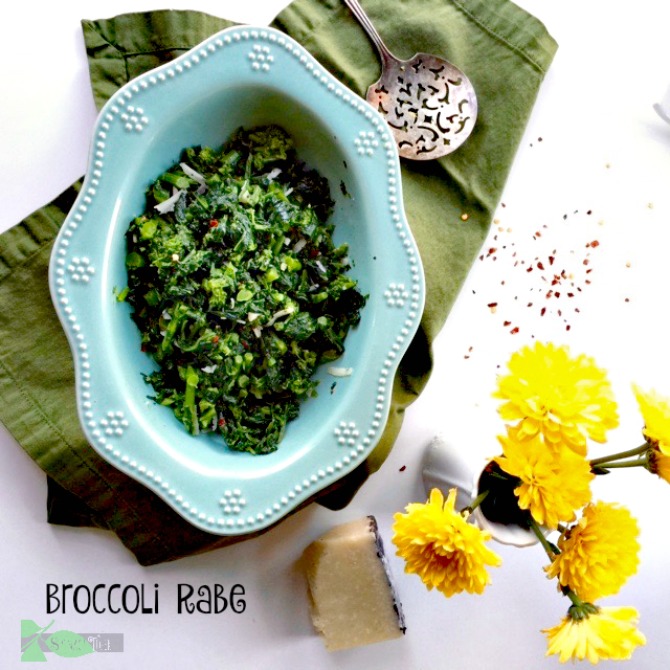 1 bunch of broccoli rabe
2 cups ice
2 tablespoons olive oil
3 garlic cloves, sliced
¼ teaspoon red pepper flakes
salt
pepper
Wash, rinse, trim about 2 inches of stems.
Submerge in boiling water for 4-5 minutes until soft.
Drain, put in ice bath to maintain bright green color.
Cool, drain, pat dry with paper towels.
Chop into one inch or less pieces.
Saute garlic just until softened.
Add in broccoli rabe.
Saute for 2 minutes.
Add red pepper flakes.
Season with salt and pepper.
Recipe by
Spinach Tiger
at https://spinachtiger.com/the-best-broccoli-rabe-recipe/