Pimento Cheese Cornbread Recipe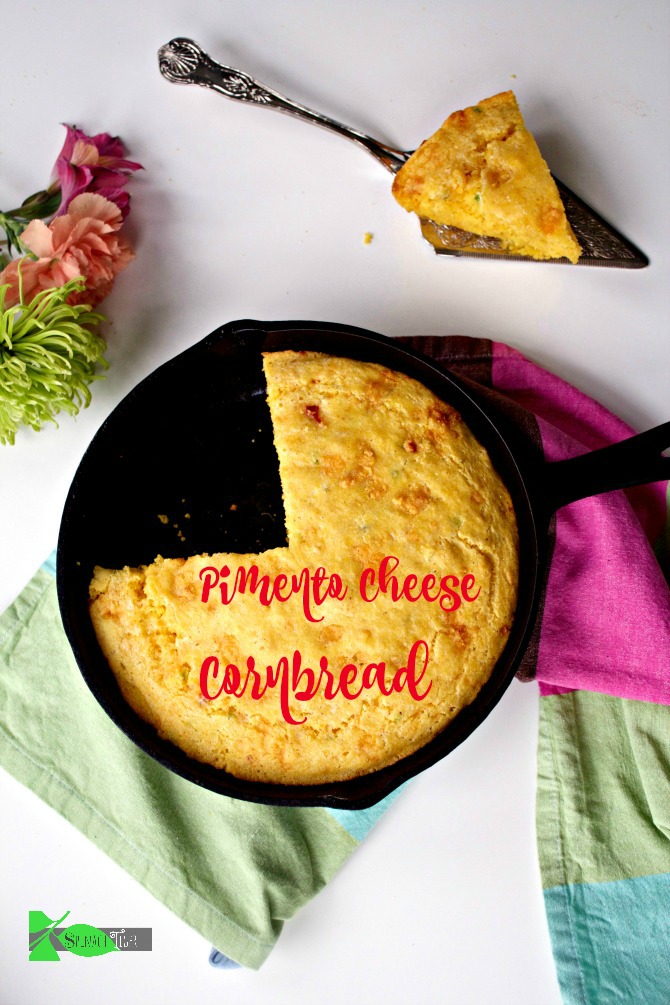 1 and ½ cups buttermilk
2 tablespoons butter
1 and ½ cups cornmeal
½ cup all purpose flour
2 teaspoons baking powder
1 tsp. salt
Pinch crushed chilies
Pinch chili powder
2 eggs (lightly beaten)
8 ounces Professor Bailey's Spicy Pimento Cheese
reheat oven to 375
In an 8-inch cast iron skillet, melt the butter on the stovetop (med to med low heat). Set aside and let cool
Mix dry ingredients in a mixing bowl.
Kneed pimento cheese into dry ingredients until thoroughly blended
In a separate bowl mix buttermilk and eggs. Pour and mix cooled butter from 8-inch skillet (don't wipe clean and set skillet to side).
Mix wet ingredients into dry (don't over mix).
Pour batter into skillet. You can sprinkle more pimento cheese or other cheese of your choice over the top (optional) and bake for 30 minutes.
The original recipe calls for jalapeno peppers. I left out on second batch to allow for the full flavor of the pimento cheese to shine through. Feel free to add it back in.
Recipe by
Spinach Tiger
at https://spinachtiger.com/pimento-cheese-cornbread-recipe/