Recession Delicious - Italian Ground Beef, Peas and Onions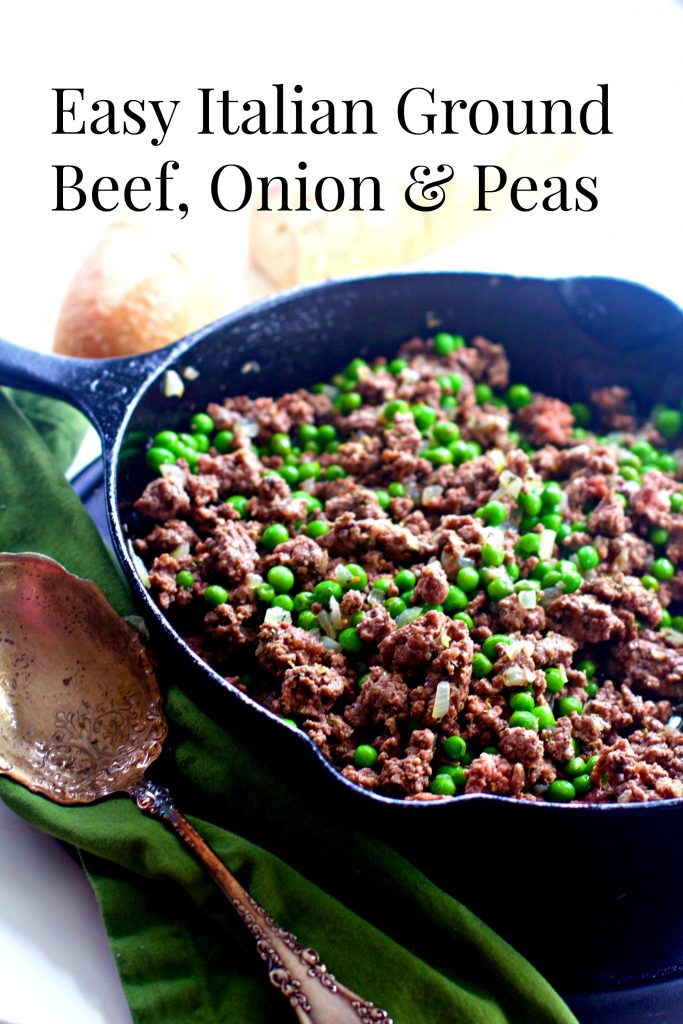 1 large white onion diced
1 pound ground beef, seasoned with salt and pepper
1 - 2 cups frozen peas
olive oil
1 teaspoon butter
red chile flakes
freshly grated parmesan or pecorino (optional)
fresh herbs (mint, parsley, basil, oregano, thyme...they all work)
Heat olive oil and butter. Add onions, saute until soft.
Add ground beef that has already been flavored with salt and pepper. Cook until medium rare.
Add in frozen peas, right at end and allow them to defrost and heat up, while the meat is on its way to medium-well done. Toss in fresh herbs, red chile flakes. Season to taste.
This is an EASY recipe. You may be tempted to keep adding other ingredients, but the simplicity is what gives this dish it's proper structure and flavor. More is not always more.
Recipe by
Spinach Tiger
at https://spinachtiger.com/recession-delicious-italian-ground-beef-peas-and-onions-and-the-three-things-food-bloggers-avoid-discussing/