Sugar Free Blackberry Pie Cobbler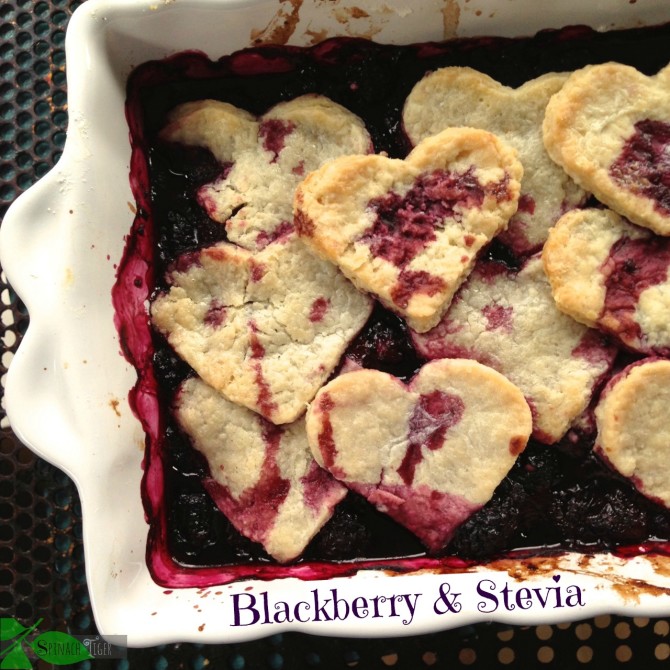 2 (12 ounce bags) frozen blackberries or 1 pints blackberries
½ cup strawberries (for natural sweetness, optional)
½ cup raw stevia
zest and juice of ½ lemon
dash cinnamon
dash nutmeg
2 tablespoons tapioca (for thickening)
½ pie crust recipes (skipping sugar)
Put all ingredients into a bowl (except pie dough) and marinate in refrigerator overnight. Taste for sweetness. Make adjustments, and keep in mind that blackberries lose their sweetness while cooking.
Put into pie pan or baking dish that holds the fruit.
Roll out Pie Crust. Cut 2 inch strips and form a lattice.
Bake for 30-40 minutes or until crust is golden brown.
Recipe by
Spinach Tiger
at https://spinachtiger.com/berry-recipes-using-stevia/