How to Cook Perfect Spaghetti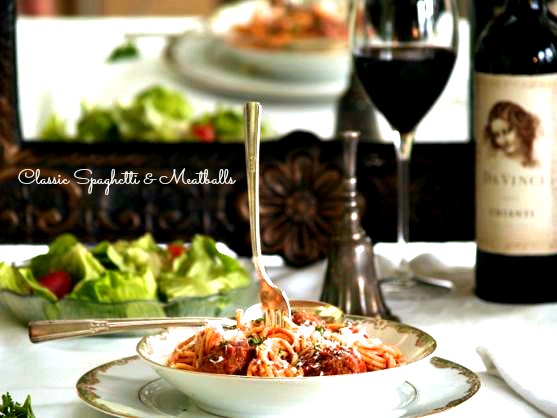 1 pound spaghetti
large pot with lid
6 quarts water
2 teaspoons salt
ladle and bowl
collander
Bring water to a rapid boil
Add salt
Add Spaghetti
Put lid on.
Stir for first two minutes.
Watch the water doesn't bubble over.
You want that spaghetti boiling away to 3 minutes before package directions.
Taste strand. It should have a bite.
It will continue to cook in the sauce you put it in.
Drain pasta, but first reserve a cup of starchy water, which may be used to add back in to the sauce.
If using a tomato sauce, add some tomato sauce to pot, add spaghetti back in, and finish cooking a minute or so. Add in a little starchy water.
You will need to taste and test a few times to get this right.
Recipe by
Spinach Tiger
at https://spinachtiger.com/how-to-cook-perfect-spaghetti-and-my-favorite-spaghetti-and-meatball-recipes/