Healthy Mexican Chicken Rice Soup Recipe (Caldo Cantina)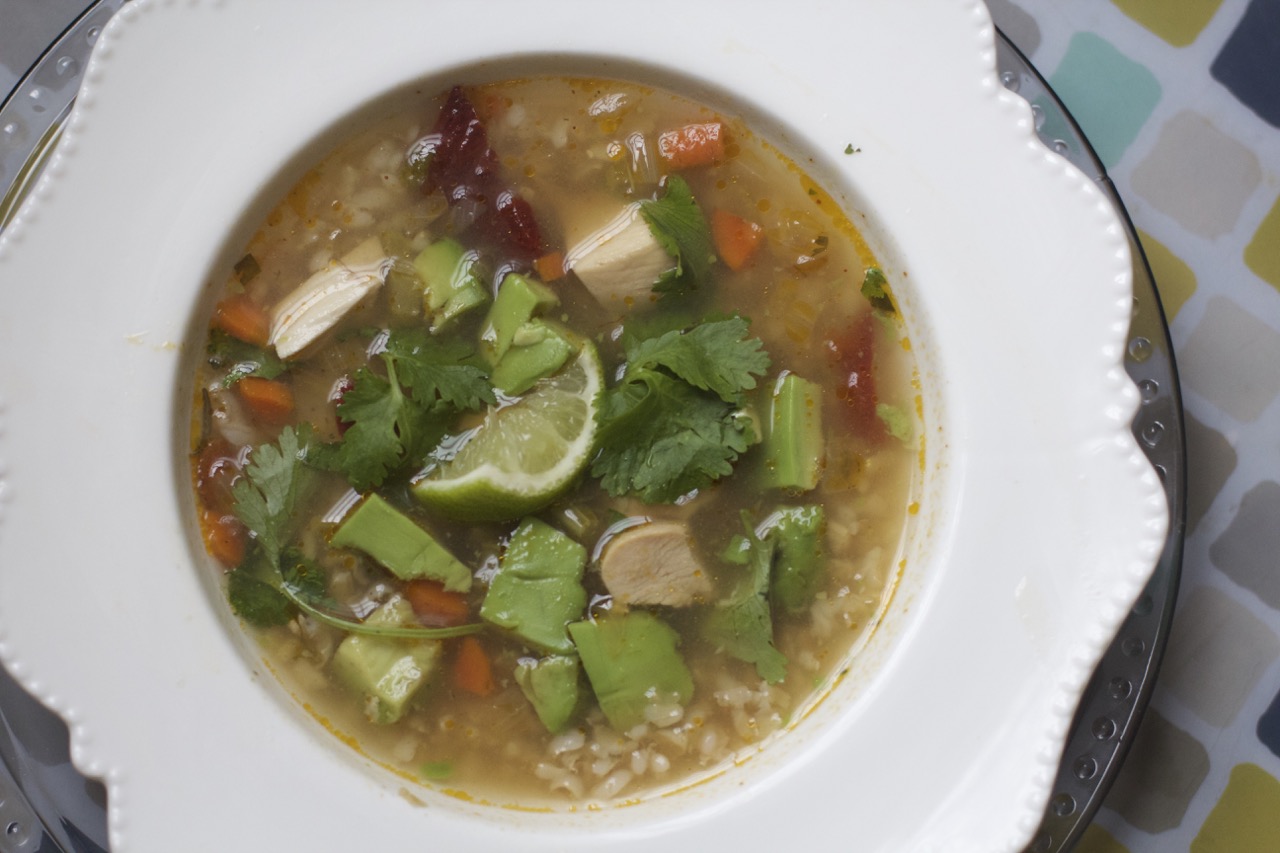 4 quarts bone broth, chicken stock, (homemadeor store bought)
1 to 2 cups diced white meat chicken
1 handful fresh cilantro
3 carrots, diced
1 onion, diced
1-3 tablespoons chopped chipotle peppers in adobe sauce (test for your own heat level)
2 cups cooked brown rice
juice of one lemon
wedges of lime for serving
2 avocado, cubed
salt
pepper
chicken bones cut from roast chicken
½ onion
handful parsley
filtered water
Heat bone broth.
Divide cilantro, by saving some for garnish to serve with. Use rest to put in broth.
Add freshly chopped carrots and onion until cooked through. Add large pieces cilantro (to be later removed.
Add chipotle peppers.
Season with salt and pepper to taste.
Add chicken, cooked rice and lemon juice.
Serve with chopped cilantro, lime wedge and avocado.
Put all bones,cold filtered water, onion, parsley on low in crockpot for 24 hours. Bones will start to disappear into broth. Ladle through a mesh strainer. Cool. Skim fat, if desired.
Recipe by
Spinach Tiger
at https://spinachtiger.com/healthy-mexican-chicken-rice-soup-recipe/