Old Fashioned Peach Cobbler with a Double Crust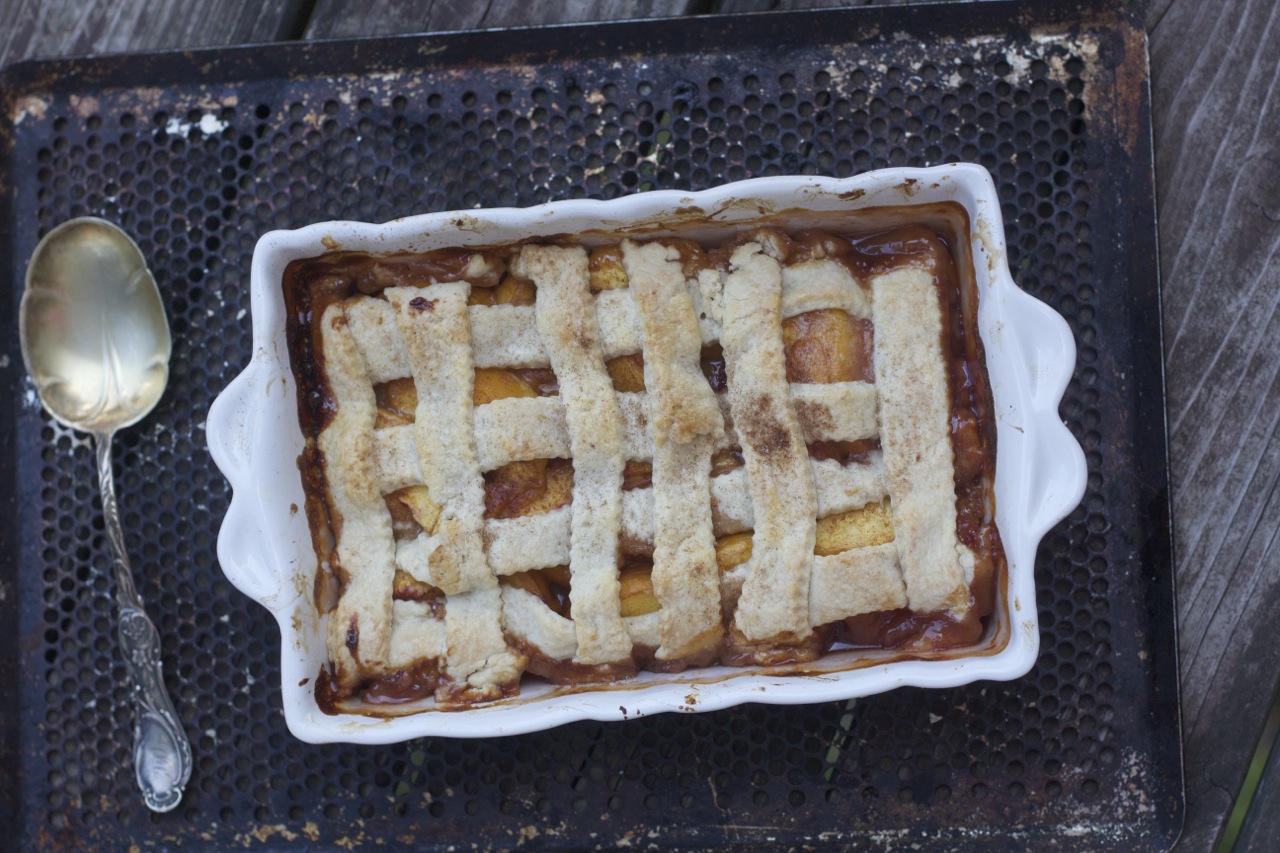 6-8 peaches
1 cup sugar
juice of one lemon
1 teaspoon cinnamon
2 tablespoons corn starch
two tablespoons milk
raw sugar
Dish that is deep enough to make two layers of peaches with pie crust in between and on top.
Cut an x into peaches. Blanch peaches in boiling water for 30 seconds. Peel.
Slice peaches, and toss with sugar, lemon, cinnamon, corn starch.
Divide pie dough and roll out enough to cover the pan or dish you are working with. Use a deep enough dish to make two layers of peaches.
Place half of the peaches in the dish. Cover with rolled out pie dough.
Bake at 400 degrees for 20 minutes.
Place remaining peaches in dish. Cover with strips of pie dough.
Sprinkle with raw sugar.
Bake for 20 to 25 minutes, or until top crust is golden brown.
Recipe by
Spinach Tiger
at https://spinachtiger.com/old-fashioned-peach-cobbler/