Baked Naan with Spelt Flour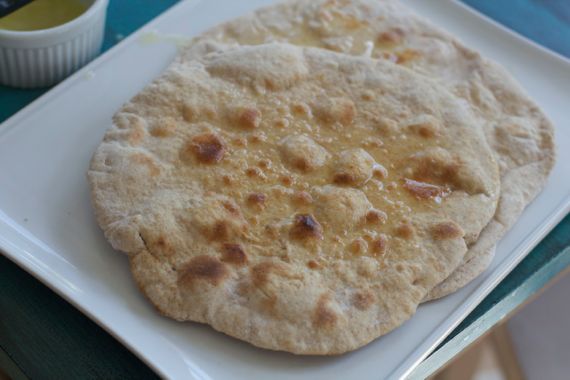 500 grams all purpose flour (I used spelt flour)
1 teaspoon baking powder
1 teaspoon salt
1 cup milk
2 tablespoons oil (original recipe has 4 tablespoons oil)
Mix dry ingredients together set aside.
Mix together milk and oil.
Bring together, knead for 8 to 10 minutes or use a Kitchen Aid and knead for a few minutes.
Put dough in warm bowl, over with towel for 15 minutes.
Divide in 12 pieces.
Roll out and broil on baking sheet for approximately 1-2 minutes per side. They will puff up. They will not all fit into oven at same time.
Recipe by
Spinach Tiger
at https://spinachtiger.com/baked-naan-with-spelt-flour/