Pan Fried Salmon: Fast and Amazing Dinner in 10 Minutes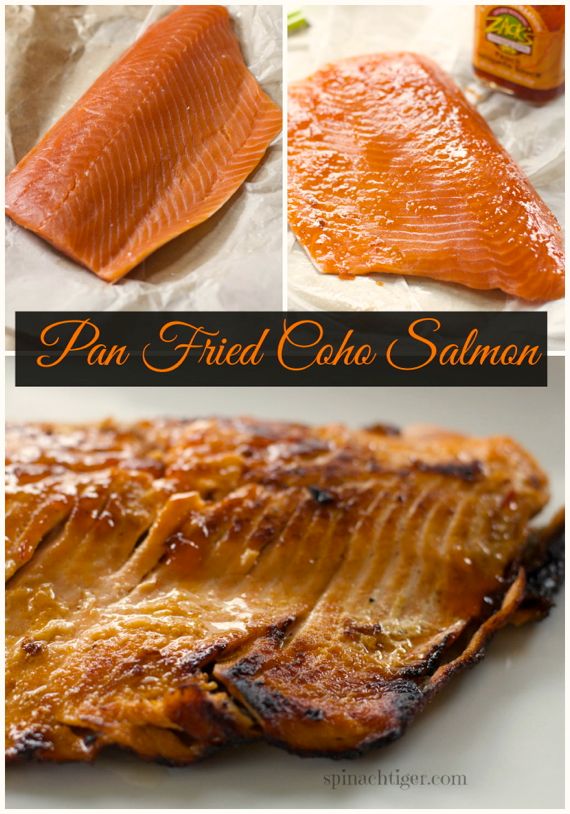 1 pound salmon
1 tablespoon olive oil or coconut oil
¼ cup Zack's jalapeno peach sauce (can use peach preserves) optional
Heat oil in pan on medium high heat.
Remove bones from salmon. I run my finger up against the bones and they pop forward. Remove with tweezer or your fingers.
Season with salt and pepper.
Spread peach sauce on salmon. Let it rest at room temperature for 20-30 minutes, although this is not necessary if time is an issue.
Place in hot pan skin side down. turn to medium. Cook 5 minutes.
Turn over. Cook for 3 minutes.
Getting it exactly right might take a time or two, because different sizes will cook differently. This salmon was a full pound and an inch thick.
Recipe by
Spinach Tiger
at https://spinachtiger.com/pan-fried-salmon-fast-and-amazing-dinner-in-10-minutes/