Autumn Cocktail with Roasted Butternut Squash and Book Review for Savory Cocktails by Greg Henry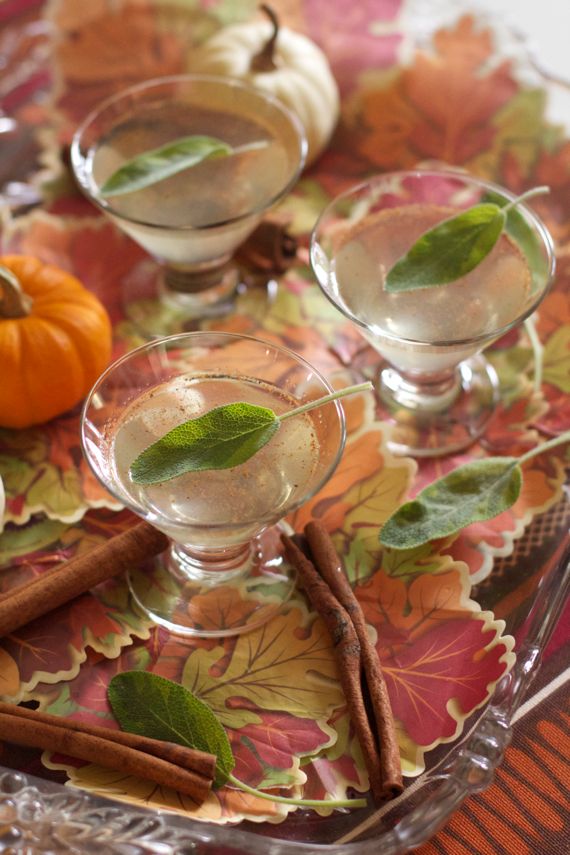 1 small butternut squash (about 1 pound)
1(750 ml) bottle vodka
½ cup squash-infused vodka
2 tablespoons/ 1 fl. ounce simple syrup
1 tablespoon / ½ fl. ounce freshly squeezed lemon juice
1 tablespoon / ½ fl. ounce freshly squeezed lime juice
1 big pinch ground cinnamon
1 big pinch freshly grated nutmeg
1 sage leaf, as garnish
Bring sugar and water to boil together in saucepan, stirring occasionally.
Reduce heat to low until a syrup is reached, about 4 minutes.
Allow to cool for 30 minutes.
Store in a airtight container in refrigerator, up to 30 days.
Roast squash at 400 degrees for 30-40 minutes, until the skin blisters.
Allow to cool. Peel skin off, remove seeds, cut into chunks.
Place in a mason jar or glass container with a bottle of vodka.
Set in a cool place for five days.
Remove the squash from the vodka. Strain with mesh strainer into a clean jar.
In a cocktail shaker combine vodka, simple syrup, ice cubes, lemon juice, lime juice, cinnamon and nutmeg. Shake vigorously until well chilled.
Strain into cocktail or martini glass.
Garnish with more cinnamon if desired and a sage leaf.
The original recipe calls for cinnamon and nutmeg to be used as a garnish only, but I liked mixing it all together. This makes one serving, but the entire recipe will make 8 or more.
Recipe by
Spinach Tiger
at https://spinachtiger.com/autumn-cocktail-with-roasted-butternut-squash-infused-vodka-and-book-review-for-savory-cocktails-by-greg-henry/