Making Homemade Chive Flower Vinegar for a Chive Champagne Vinaigrette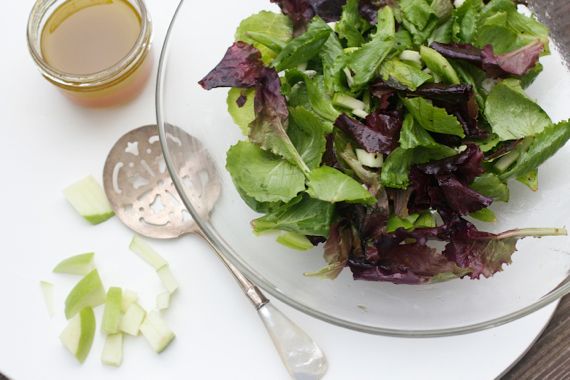 Recipe type:
Salad Dressing
VINEGAR INGREDIENTS
10 chive flowers
1 mason jar
1 cup white vinegar or champagne vinegar
VINAIGRETTE INGREDIENTS
2 ounces chive flower vinegar
1 teaspoon honey
4 to 6 ounces extra virgin olive oil
Wash chive flowers thoroughly, rinsing in cold water twice and drying. Bugs can easily hide inside the flowers, so wash well.
Place flowers in mason jar. Fill up with vinegar. Store in dark place up to three weeks. I used the vinegar within two days and it had enough flavor and color.
VINAIGRETTE INSTRUCTIONS
Shake chive flower vinegar with honey until thoroughly mixed. Stream in olive oil and mix well.
Store in mason jar, not refrigerated. It will keep for several weeks.
Recipe by
Spinach Tiger
at https://spinachtiger.com/how-to-make-homemade-chive-flower-vinegar-for-a-chive-champagne-vinaigrette/