Easy Carnitas, Slow Cooker or Dutch Oven
Had I known carnitas was this easy, I would have made this meal years ago.
Carnitas means little meats. This carnitas is pork braised in broth for at least 3 hours, then pulled apart, crisped up and caramelized in the juices under the broiler or in the oven. I usually double this recipe and braise the meat in this 7 quart cast iron dutch oven.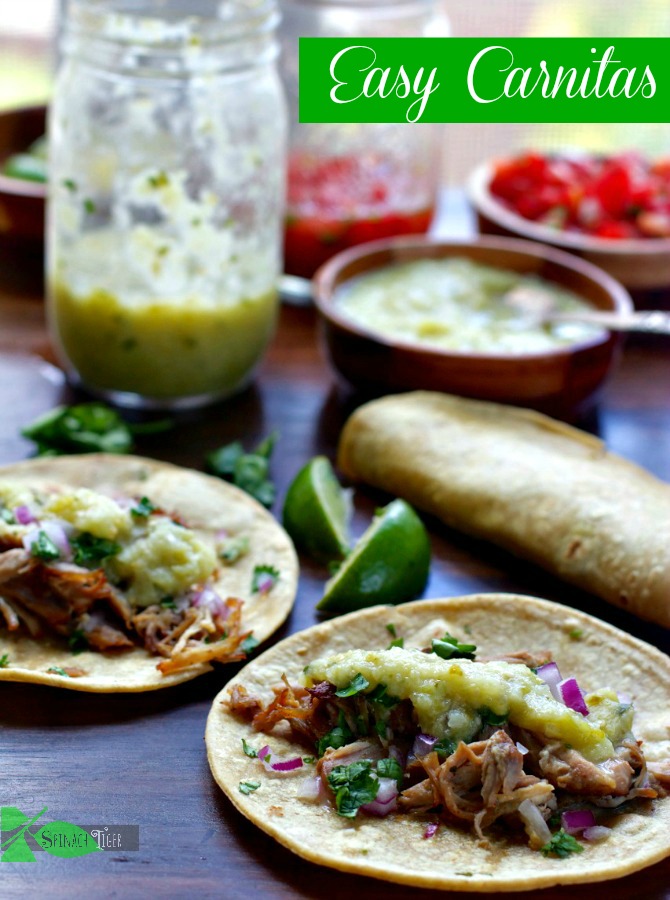 You can only imagine how exciting the last part of the cooking is.
One of my favorite ways to eat pork tacos is with this red cabbage slaw.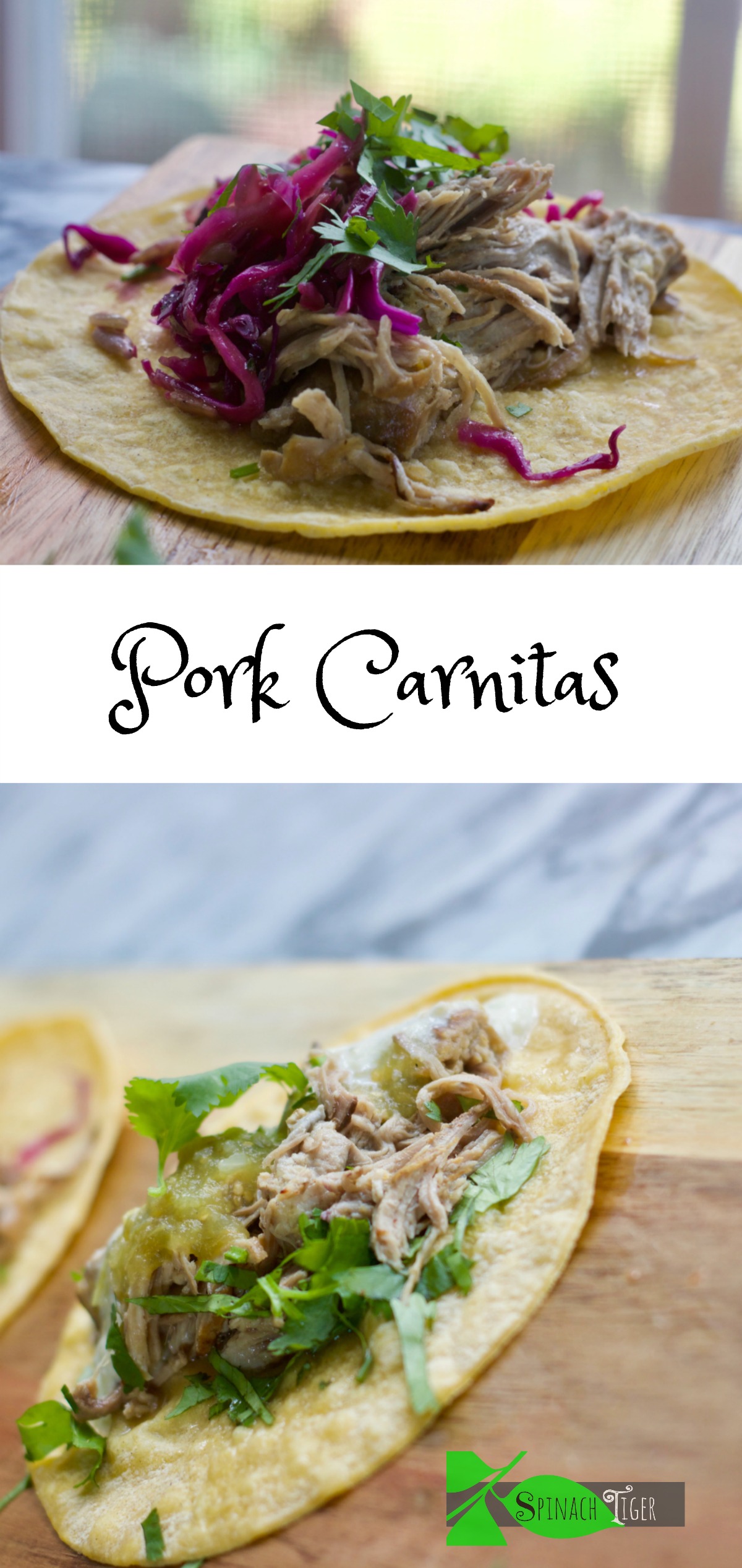 I also love to have my carnitas with salsa verde, recipe found here.
We did this dinner for a recent birthday, because it's a great crowd pleaser and doesn't take a lot of time to put together. You can braise in a cast iron dutch oven, which is what I did, or make it in a slow cooker.
Pork Carnitas, Brasied in Slow Cooker or Dutch Oven then Baked to Crispy
You will need to use the oven for the final twenty minutes, when the shredded pork cooks away in its juices and gets crispy on the ends. I was lucky enough to find a orange chipotle salt at Whole Foods, a new addition to their spices. It added that extra kick, but I didn't include it in the recipe, because not everyone would have access to it.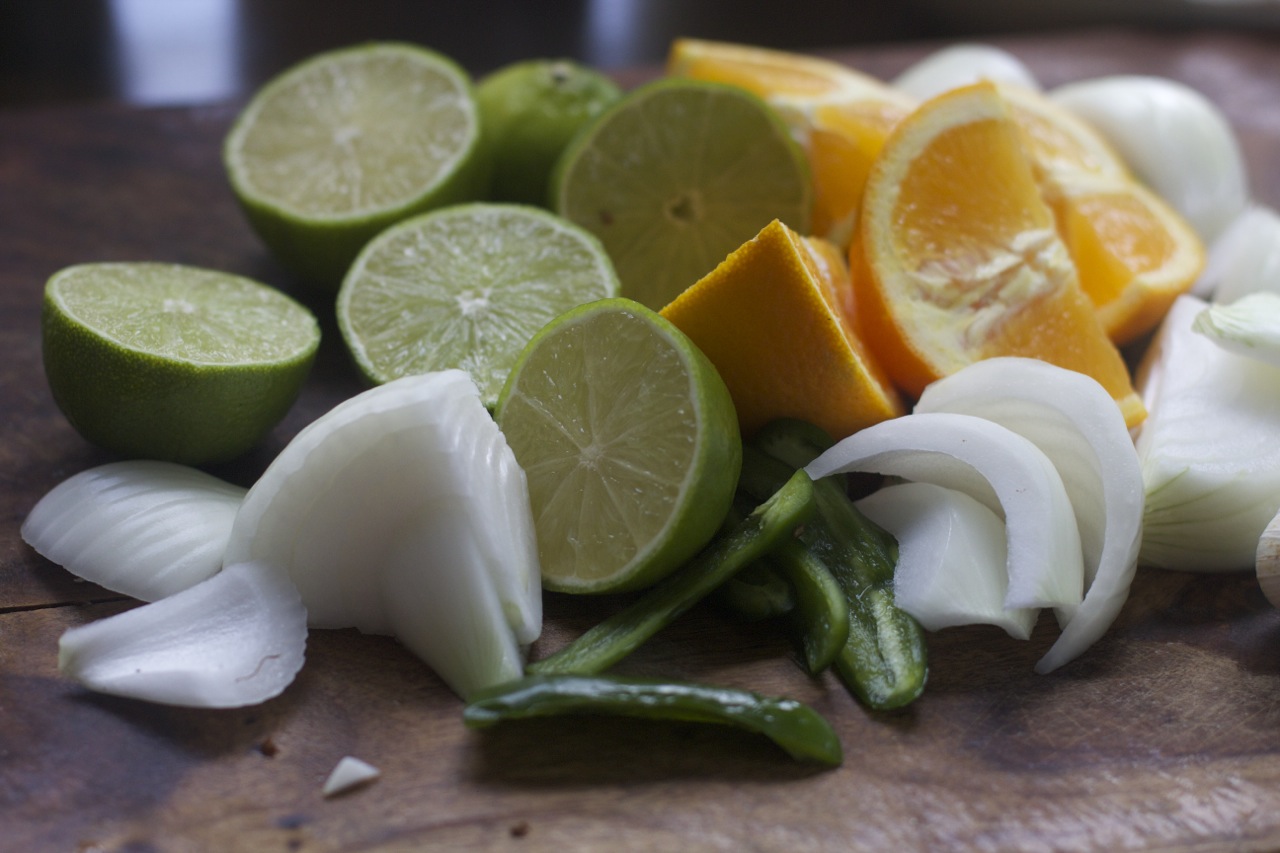 My husband's famous guacamole or sliced avocados are a must.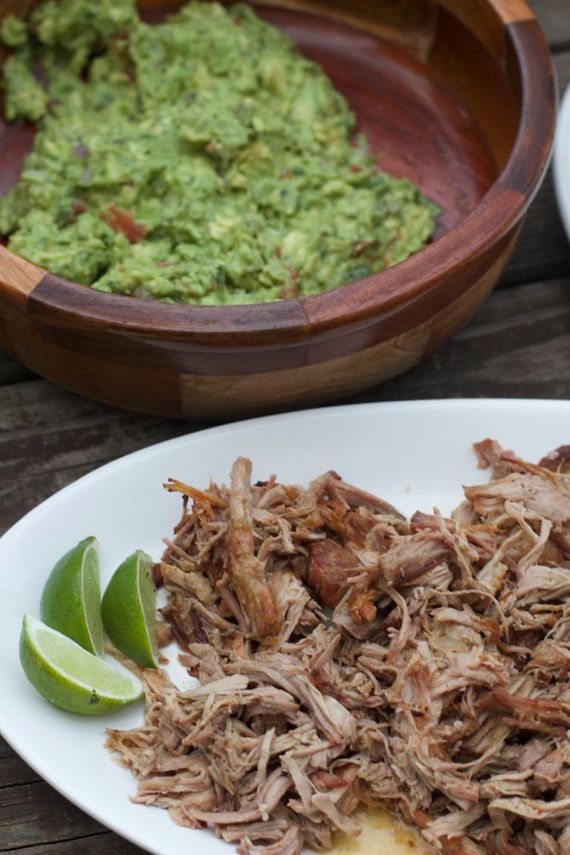 Perfect for a Cinco de Maya party, serve carnitas, which can be made ahead, even frozen.
Pair with Homemade Fresh Citrus Margaritas or strawberry lime basil sangria.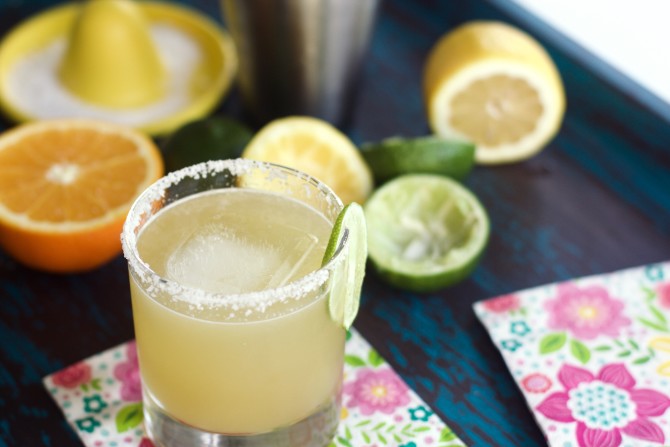 Roasted Salsa Verde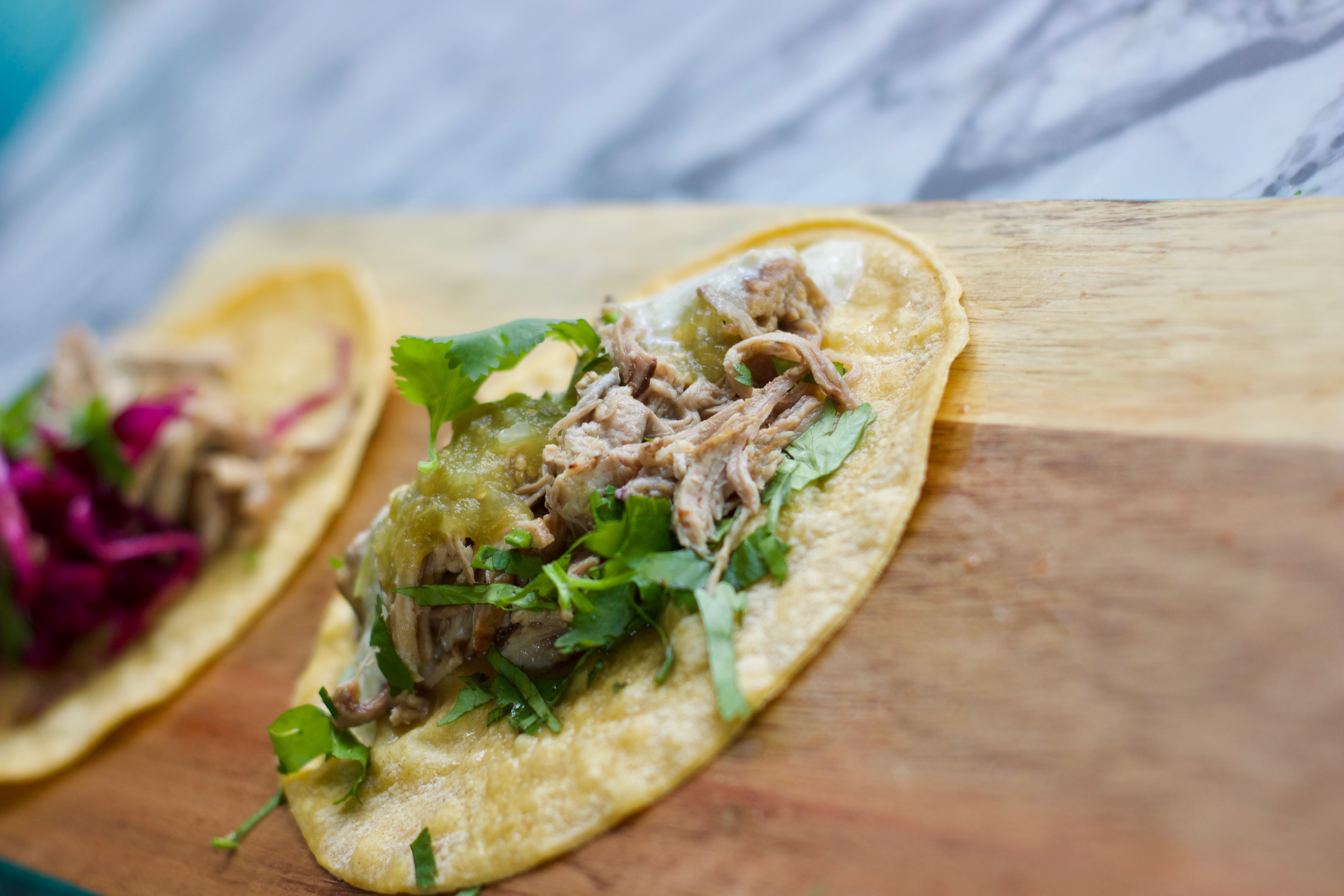 Pico de Gallo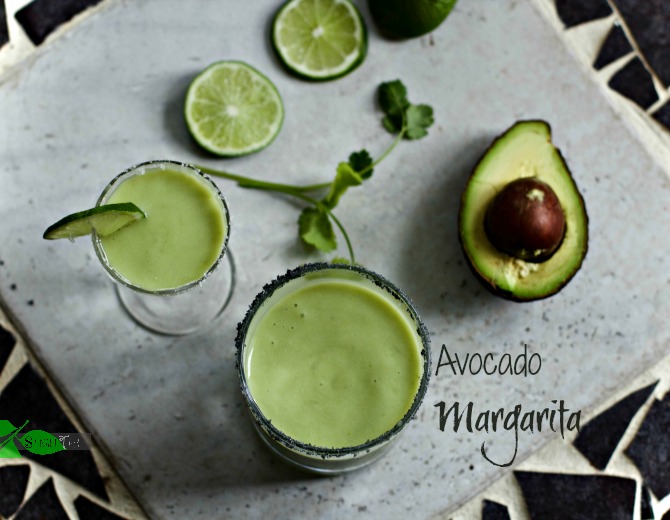 Make a Corn Tomato Salad as a Side.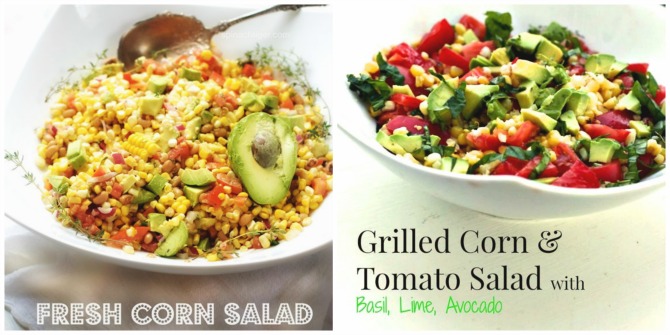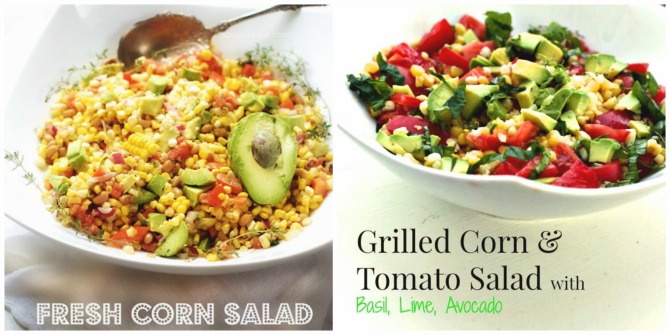 Enjoy these easy Carnitas and let me know how the recipe works out. It's one of my  "go to" crowd pleasers.
Disclosure: This site contains Amazon affiliate links which earn a small commission to aid in operating costs, but does not increase price.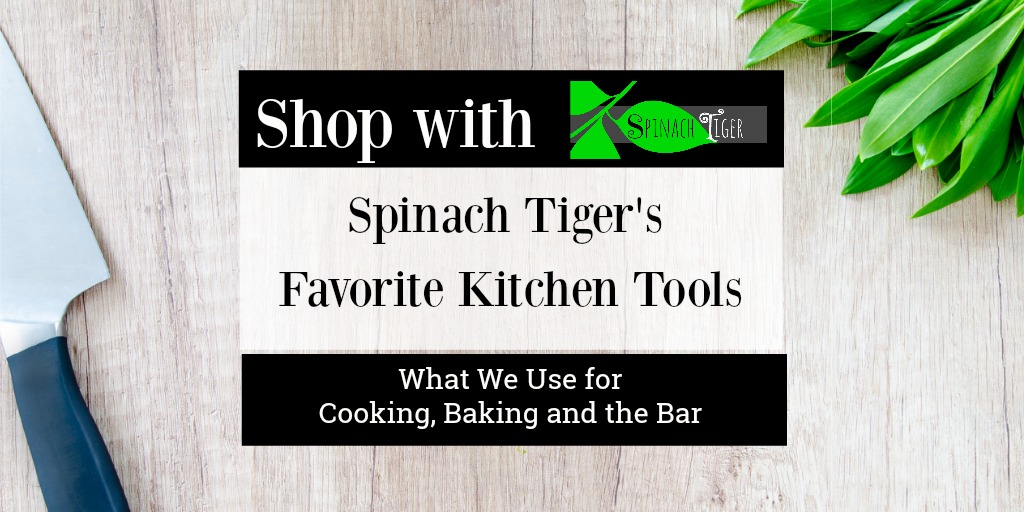 Easy Carnitas, Slow Cooker or Dutch Oven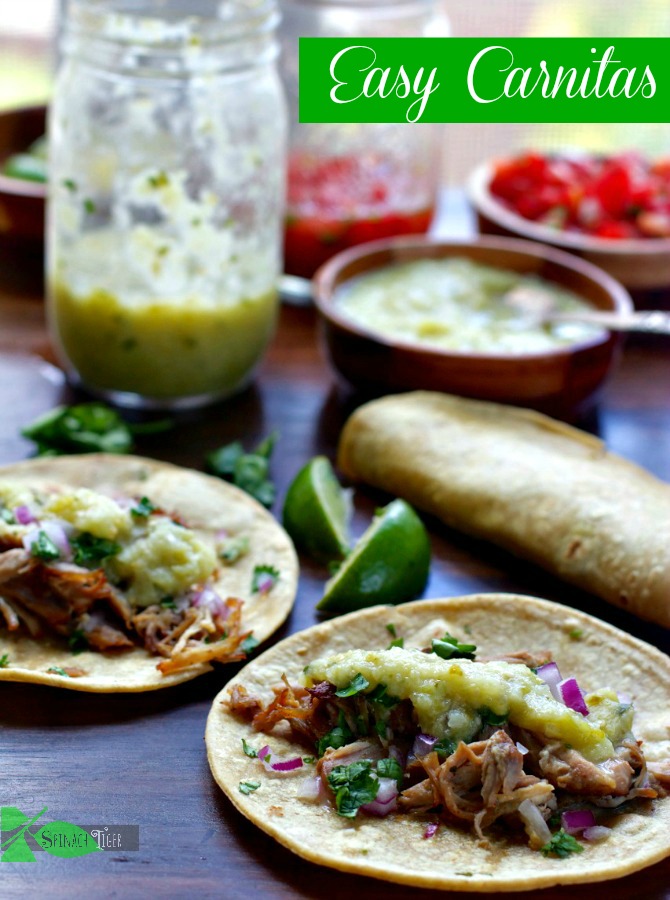 Easy Carnitas with tortillas.
Ingredients
4 pounds boneless pork shoulder
sea salt
1 tablespoon olive oil
1 onion, coarsely chopped
2 jalapeno, seeded and ribs removed, chopped
4 cloves garlic, peeled and sliced
1 orange, cut in half
4 limes, divided
1 cinnamon stick
1 teaspoon chile powder
3 tablespoons olive oil
2-4 cups beef broth (or water)
tortillas
2 red onions diced (to serve with carnitas)
handful cilantro
guacamole or sliced avocado
Instructions
Trim excess fat from pork shoulder. Cut into 4 separate pieces.
Salt liberally.
Heat oil in dutch oven and brown pork pieces on all sides. Remove.
Add onions, pepper to pan. Cook for two minutes. Add garlic. Cook for one minute.
Add in juice of orange and orange pieces, juice of lime. I refrain from adding in lime pieces; they tend to add a bitterness.
Add pork back in.
Add in just enough water or broth to cover ⅔ of the meat. Add cinnamon Stick.
Cover and braise for 3½ hours.
You place in slow cooker on high for 4 hours, or low for 10 hours. (You may need to add in a little more water. Check hourly if you are using dutch oven. ). I put my dutch oven in a 300 degrees F. oven with lid.
Remove from oven. Take pork out, reserve broth. Pull pork into pieces. Add in a baking pan. Strain the broth. Pour over the pork. Carnitas can dry out if there is not enough broth.
Bake in oven at 375 for approximately twenty minutes until most of the broth is gone and the meat is has crispy crackling edges.
Serve with tortillas, chopped red onion, cilantro, sliced avocado, lime slices