I accidentally found the most delicious street food quite by accident. I take a zumba class at the Coleman Center on Saturdays at 10:30 and the Woodbine Farmer's Market meets there. I worked out for sixty minutes having had no breakfast and a light dinner the night before. Food was all I could think of and I spotted some kind of truck at the market.
We walked over and struck gold.
Riff's Fine Food Truck, barely three months old,  was parked just waiting to take our order. The menu is written on the side and is a bit limited which is how a good food truck should operate. This means everything is fresh and given its proper attention.
One of the owners, Carlos Davis preparing spring rolls. The service could not be friendlier. We love people who love what they are doing and are proud of the food they put out.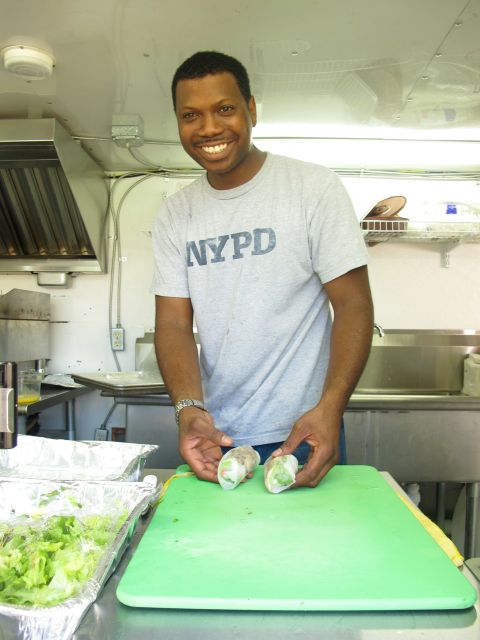 We decide on Caribbean Burger and Fish Tacos, two perfect choices. I had to try the lemon lavender curd which did not disappoint and the chocolate panna cotta was given to us to try. Both were good and just light enough to offer that something a little sweet, and unique enough to fit their brand.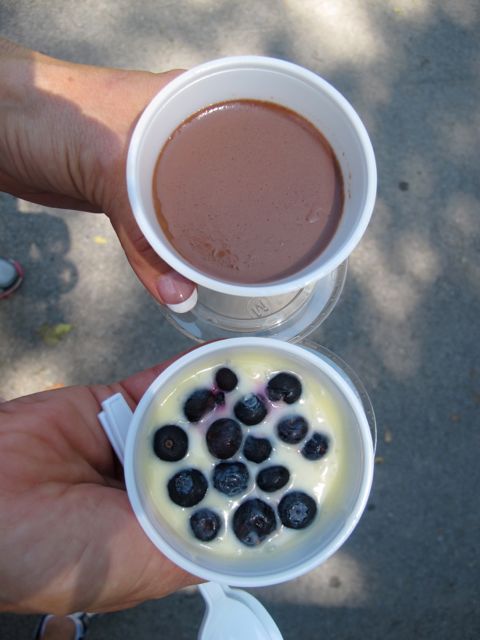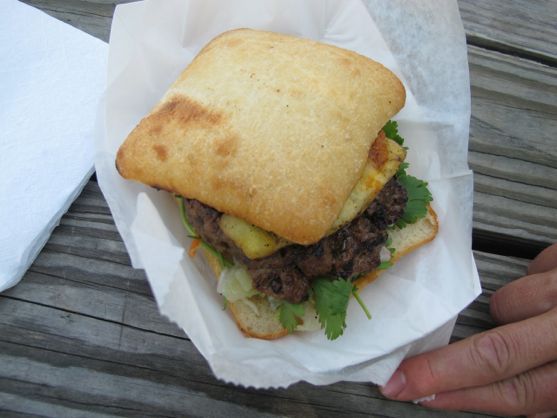 Caribbean burger with grilled pineapple was spicy, juicy and filling. Mr. Spinach Tiger ate all of his and half of mine. The ciabatta roll was grilled and that sure makes a difference.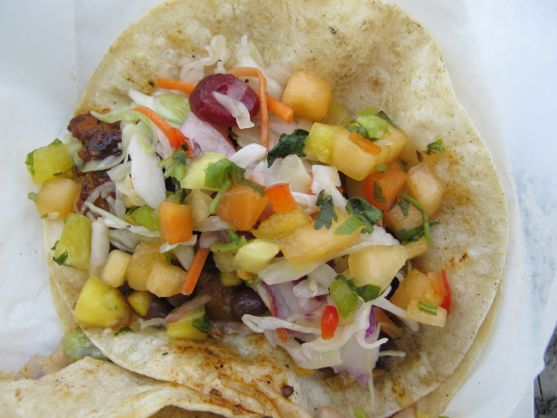 Outstanding fish tacos. Fruity, spicy and so fresh tasting. Again, they smartly grilled the tortillas.
Recently at a Street Food Meet Up at the Nashville Farmer's Market, I tried a Shrimp and Grits from Riff's. Outstanding.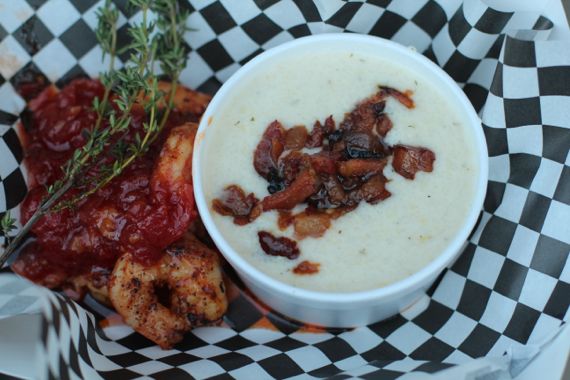 Riff's is at a different location daily. Friday is a good day for me as they are in the Cool Springs area at 106 Mission Court from 11:00 to 1:30. And, I'll be sure to visit them again on Saturdays at the Woodbine Farmer's Market.

To find out where Riff's and other Nashville Food trucks will be this week, go here.
To confirm location and daily menu, find Riff's on Facebook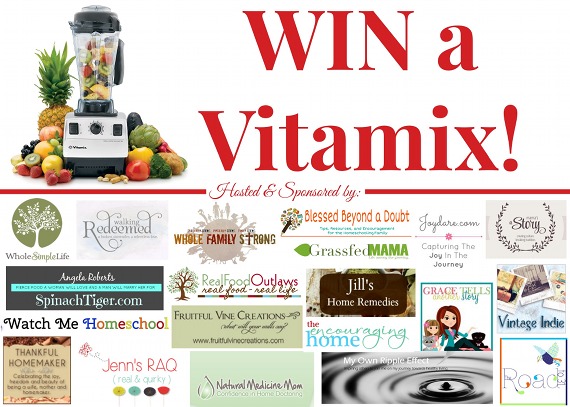 A group of fabulous bloggers have gotten together to offer your family a Vitamix 5200, valued at $449, for FREE!
We know how important caring for your family is to you and that it's not always easy to get your own top of the line blender, so we have brought one to you. This tough cookie can do it all and is a staple in most professional kitchens. Now it can be a staple in your kitchen as well.